A manufacturing company engaged Studio2 to take turn their innovative technology into a product that has become a baker's new best friend.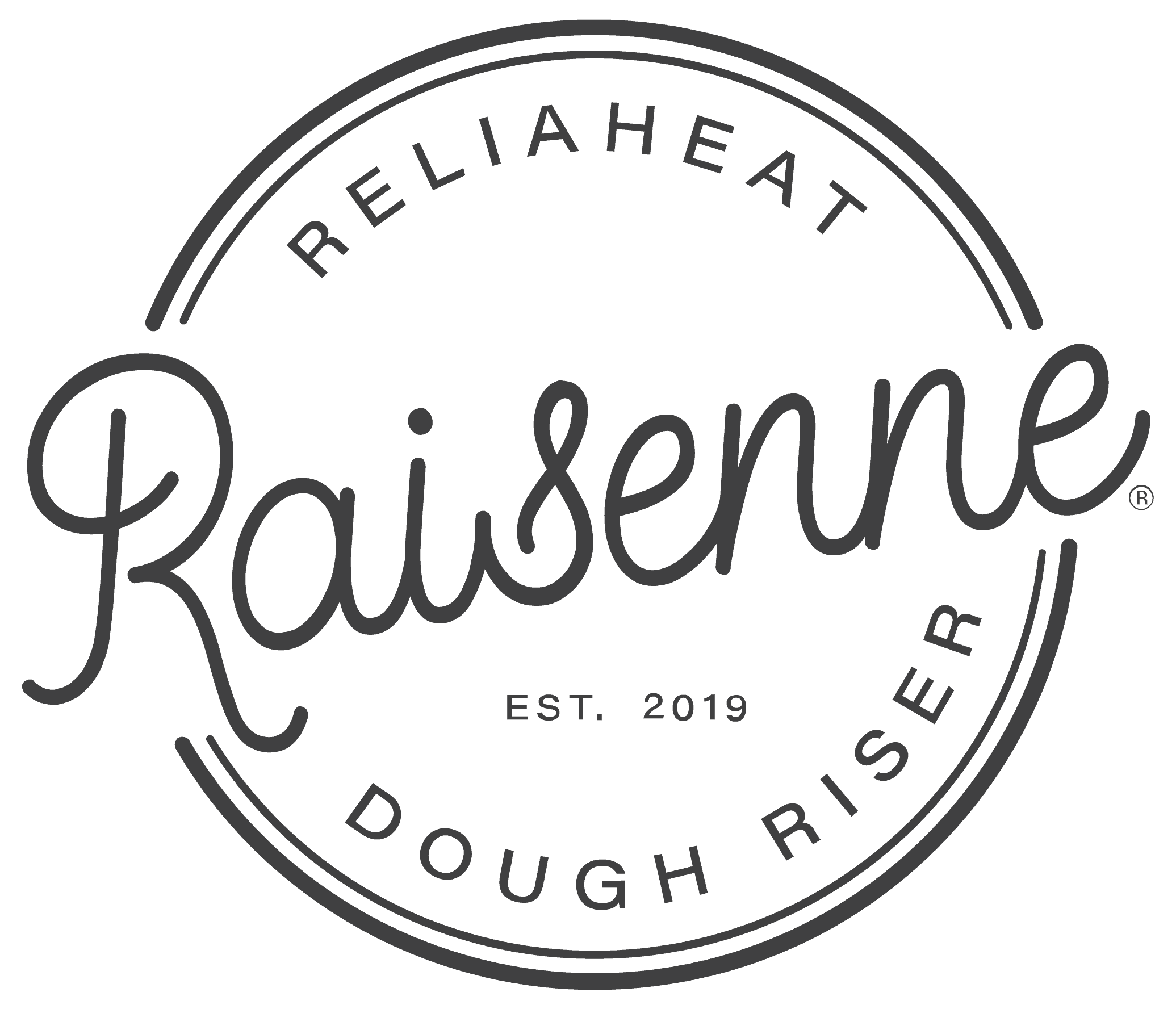 When the maker of what is now the Raisenne Dough Riser approached us, they had a concept in development using one of their innovative technologies — printed heating circuits. Our challenge was to take a one-of-a-kind product unlike anything else on the market, and create a logo that would make it clear what it's for — reliably raising yeast dough in less time. An additional challenge was establishing a brand worthy of the product's $69 price point. The result is a logo that's modern enough for a high-end product with innovative technology inside, but also has a welcoming "artisan baker" touch that appeals to home bakers.

Pairs clean/modern and vintage script fonts
Shares important product use information
Color palette that works across product design, packaging and marketing
Professionalism, Quality, Responsiveness, Value
Studio2 is instrumental in making new product dreams come true! Their team helped us greatly in the development of our product logo, website, branding, social media, and exposure! We are beyond delighted to work with such a wonderfully talented group of marketing professionals. We HIGHLY recommend them for all marketing and design needs!