We create award-winning branding, design and digital solutions.
But what we really do is help corporate clients, business owners and entrepreneurs succeed.
Our clients tell us we "get it." That's a high compliment, but it's also an intentional goal we take very seriously. It means we listen to your needs, we dig deep to determine the right approach, and treat your budget as we would our own. And of course, we take great pride in the high quality creative we produce for brands and companies large and small.
22 Years and Growing Strong
Studio2 was founded in 2000 as a full-service design, web development & branding agency. For the past 22 years we have acted as a strategic partner, helping clients of all sizes reach their sales, growth and communication objectives. Unlike other firms, we are equally at home with web design and traditional graphic design, allowing our projects to seamlessly transition from online to off.
A few of our happy clients
Beautiful, smart design
"Beautiful, smart design work with excellent service. The whole team at Studio2 is top notch. From web development to retail packaging, I couldn't recommend them more."
The best in website development
"One of the best website development firms...Great project management, great communication, and even better creative design work. Would highly, highly recommend them."
By far the best
"We have worked with many design companies and Studio2 is by far the best. We had Studio2 create a logo, brand identity and our packaging. We would highly recommend!"
Instrumental in our product launch
"Studio2 was instrumental in the launch of our new hit board game, Phone Phever. The creative staff was both responsive and patient in helping us bring our ideas to life under tight deadlines. Studio2 is Phonetastic!"
Fun and easy to work with
"We needed new print brochures completely re-designed, and we were very happy with Studio2's work. Very professional, fun and easy to work with. It was a real collaborative, and successful process!"
A great experience
"Everyone at Studio2 is so professional, patient and timely! Building a new website with them was such a great experience, I highly recommend them!"
Making new product dreams come true
"Studio2 is instrumental in making new product dreams come true! Their team helped us greatly in the development of our product logo, website, branding, social media, and exposure! We are beyond delighted to work with such a wonderfully talented group of marketing professionals. We HIGHLY recommend them for all marketing and design needs!"
Getting more business
"My website has been doing really well and looks fantastic. I feel like I've been getting a lot more business from the site just because it looks so good and is easy to use. Just wanted to say thank you and I love my site!"
Clear and uncomplicated process
"Their process was clear and uncomplicated. Their staff was extremely knowledgeable and responsive. The site they created looks highly professional and sends the message we were trying to communicate. I would recommend working with Studio2 if you are looking for a modern design at a reasonable cost."
A piece that we can be proud of
The brochure was a hit! We had soooo many compliments on it...It's so nice to have a piece that we can a) be proud of, and b) tells our story and our product line so succinctly and clearly. Your team did a wonderful job of asking the right questions, weeding through all of the extra "stuff," and coming up with the perfect marketing piece.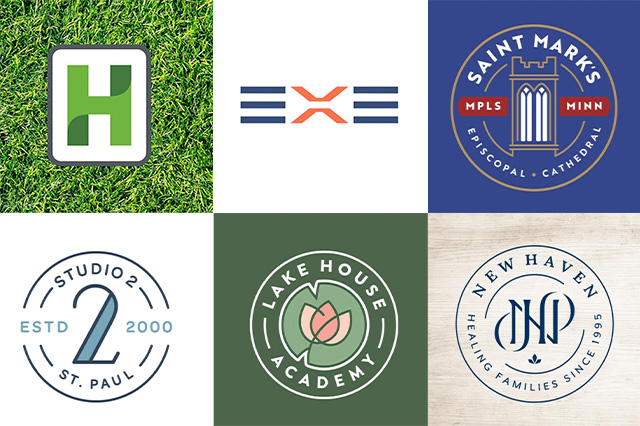 Having a strong and recognizable brand identity is crucial for any business or organization. While a logo forms the cornerstone of brand recognition, there…
Read More