Farmers Union Insurance &
Summit States Agency Group
Branding can be complex when a subsidiary with important stakeholders is involved. Learn how Studio2 guided this client through the process with great results.
At a time when businesses must compete for consumers' attention more than ever, the leadership team of Farmers Union Insurance, a mutual insurance company based in Great Falls, Montana that also has a network of 60+ insurance agents across the state, was concerned about the questions they were hearing...
"Is Farmers Union Insurance part of State Farm — or Farmers Insurance?"
"Do you have to be a farmer to get insurance through them?"
"Do you have to be part of a union?"
"Do your agents only sell Farmers Union Insurance?"
Studio2 worked with FUI leadership to address these challenges and create modern branding and websites to enable clear marketing messages and position both the insurance company and its agency group for future success.
Through discussions with FUI leadership and after surveying the competitive landscape, Studio2 recommended separate names for the insurance company and the agency group. Studio2 went to work brainstorming potential names that would stay true to its Montana roots while staying open to further expansion in the region. It was also important for the name to be differentiated from competitors, and have an easy to remember website URL that was available. We then led their leadership team through a collaborative multi-phase approach which considers both subjective and objective factors, and the name Summit States Agency Group was chosen.
To keep a strong relationship between Farmers Union Insurance and Summit States Agency Group, Studio2 designed new logos for both entities with the same circular shape and illustration style. The Farmers Union logo carries forward a modernized version of their previous blue and gold color scheme, and the new Summit States Agency Group logo has the blue color in common plus a lighter blue as the accent color.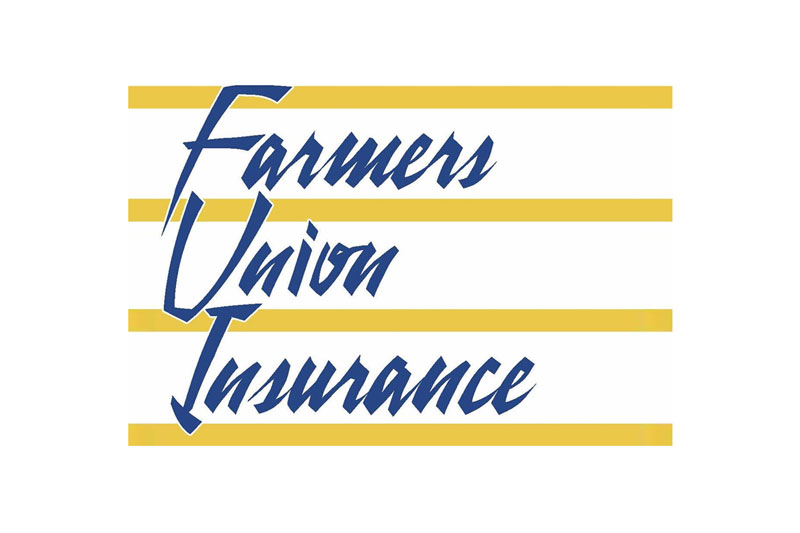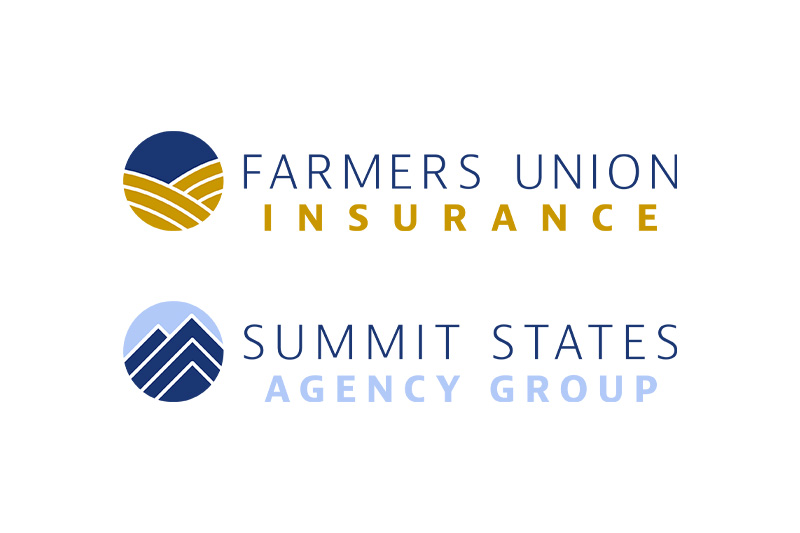 Before and After: Farmers Union Insurance Logo
Brand Style Guide & Marketing Materials
Studio2 created a style guide with detailed information to show agents how to use the new branding on its own, or for co-branding purposes combined with their own agency names. Business card and letterhead design templates were created to get the rollout of the new branding off to a solid start.
Studio2 also created new websites for both Farmers Union and Summit States. The new Farmers Union site provides policy-holder service and serves as a recruitment hub for new agents. The site also drives traffic to the new Summit States Agency Group website. The Summit States site is focused on the insurance services provided by the agents, and it showcases helpful individual agent pages through a robust agent finder.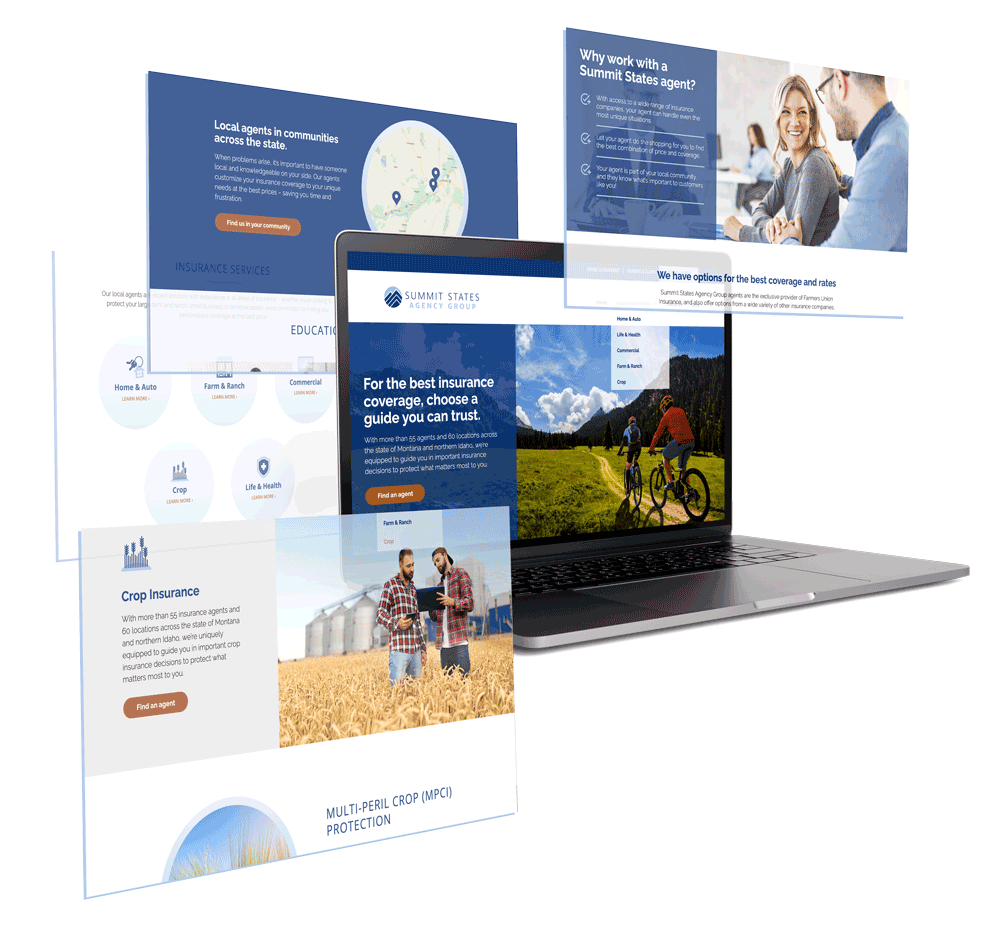 Connected yet distinctive branding for Farmers Union and Summit States
Modern, user-friendly websites geared toward end users for each one
An inspiring new name for the agency group that's also geographically relevant
A flexible branding toolkit to make marketing efforts consistent and professional
Beautiful, smart design
"Beautiful, smart design work with excellent service. The whole team at Studio2 is top notch. From web development to retail packaging, I couldn't recommend them more."
The best in website development
"One of the best website development firms...Great project management, great communication, and even better creative design work. Would highly, highly recommend them."
By far the best
"We have worked with many design companies and Studio2 is by far the best. We had Studio2 create a logo, brand identity and our packaging. We would highly recommend!"
Instrumental in our product launch
"Studio2 was instrumental in the launch of our new hit board game, Phone Phever. The creative staff was both responsive and patient in helping us bring our ideas to life under tight deadlines. Studio2 is Phonetastic!"
Fun and easy to work with
"We needed new print brochures completely re-designed, and we were very happy with Studio2's work. Very professional, fun and easy to work with. It was a real collaborative, and successful process!"
A great experience
"Everyone at Studio2 is so professional, patient and timely! Building a new website with them was such a great experience, I highly recommend them!"
Making new product dreams come true
"Studio2 is instrumental in making new product dreams come true! Their team helped us greatly in the development of our product logo, website, branding, social media, and exposure! We are beyond delighted to work with such a wonderfully talented group of marketing professionals. We HIGHLY recommend them for all marketing and design needs!"
Getting more business
"My website has been doing really well and looks fantastic. I feel like I've been getting a lot more business from the site just because it looks so good and is easy to use. Just wanted to say thank you and I love my site!"
Clear and uncomplicated process
"Their process was clear and uncomplicated. Their staff was extremely knowledgeable and responsive. The site they created looks highly professional and sends the message we were trying to communicate. I would recommend working with Studio2 if you are looking for a modern design at a reasonable cost."
A piece that we can be proud of
The brochure was a hit! We had soooo many compliments on it...It's so nice to have a piece that we can a) be proud of, and b) tells our story and our product line so succinctly and clearly. Your team did a wonderful job of asking the right questions, weeding through all of the extra "stuff," and coming up with the perfect marketing piece.