Our team of experts is relentlessly client-centric and results-focused.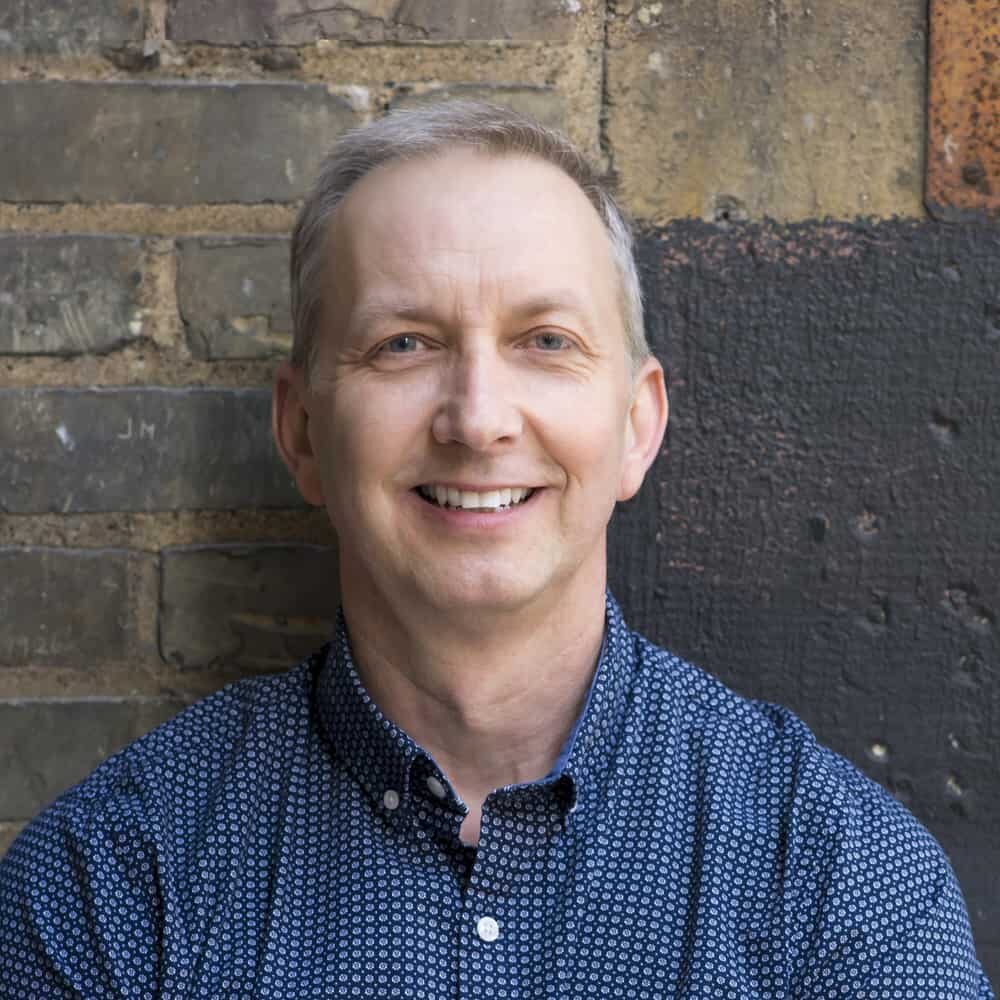 OWNER & CREATIVE DIRECTOR
Chris is a graduate of Concordia College in Moorhead, MN where he majored in Business and Art. He leads the creative process at Studio2, working with clients to develop the strategy behind the design and carrying it through planning, creative development and production.
He has honed his creative marketing approach over 20 years in the business. His unique blend of left brain and right brain thinking is something clients value; nothing creative comes out of Studio2 that isn't tied back to a business goal or need.
Prior to founding Studio2 in 2000, Chris worked in marketing and sales, expanding a national business into two different states. With that experience, and now as owner of Studio2, he understands how businesses work and what it takes to succeed. Chris also taught graphic design at the post-secondary level, helping students understand they're doing more than just making things pretty - they're trying to solve a problem. "I used to tell them the magic happens when what they create does both."
Chris also co-owns Cinch Web Services, a nationally recognized website hosting and maintenance company for WordPress powered websites.
Ghostwriter for Otto the Pom Puppy (@Hello.Otto.O on Instagram)
Cannot live without donuts
Reality TV guilty pleasure: 
Forged in Fire
VP, MARKETING & COMMUNICATIONS
Laura Opsahl is Vice President at Studio2, and a graduate of Concordia College, Moorhead, MN with degrees in Communications and Studio Art. Laura brings 25+ years of communications and marketing leadership to Studio2, with a mix of business acumen and relationship-driven creative vision.
Her wide-ranging expertise in both internal and external communications at Fortune 100 companies including Target and 3M resulted in an Intranet Design Award from Nielsen Norman Group, and a viral campaign that collected millions of online views.
Her project management skills are legendary and make life easier for everyone involved. "I'm not afraid of complex challenges or ambiguous situations. In fact, I love them," she says.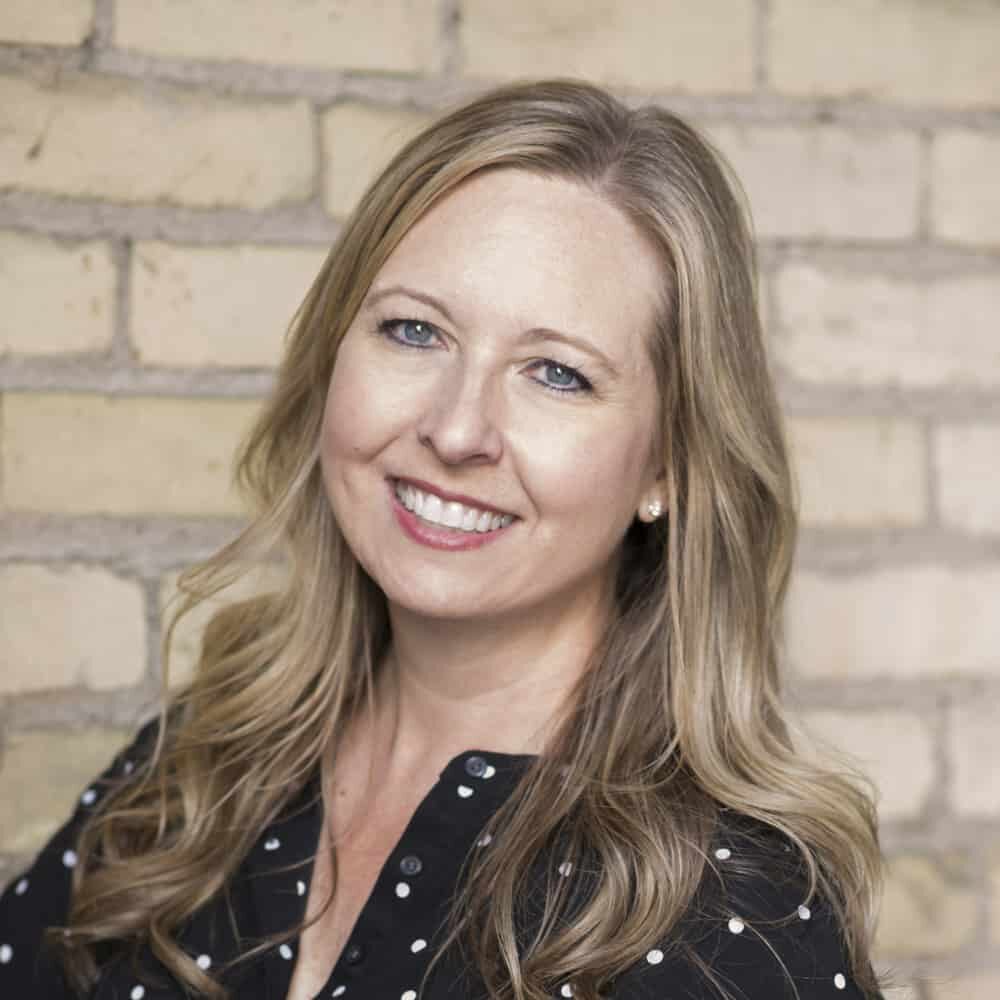 Master gardener who plants an educational demonstration garden each year
Handles stress by dreaming up large landscaping and home-improvement projects
Can't seem to reduce the amount of cream she needs in her coffee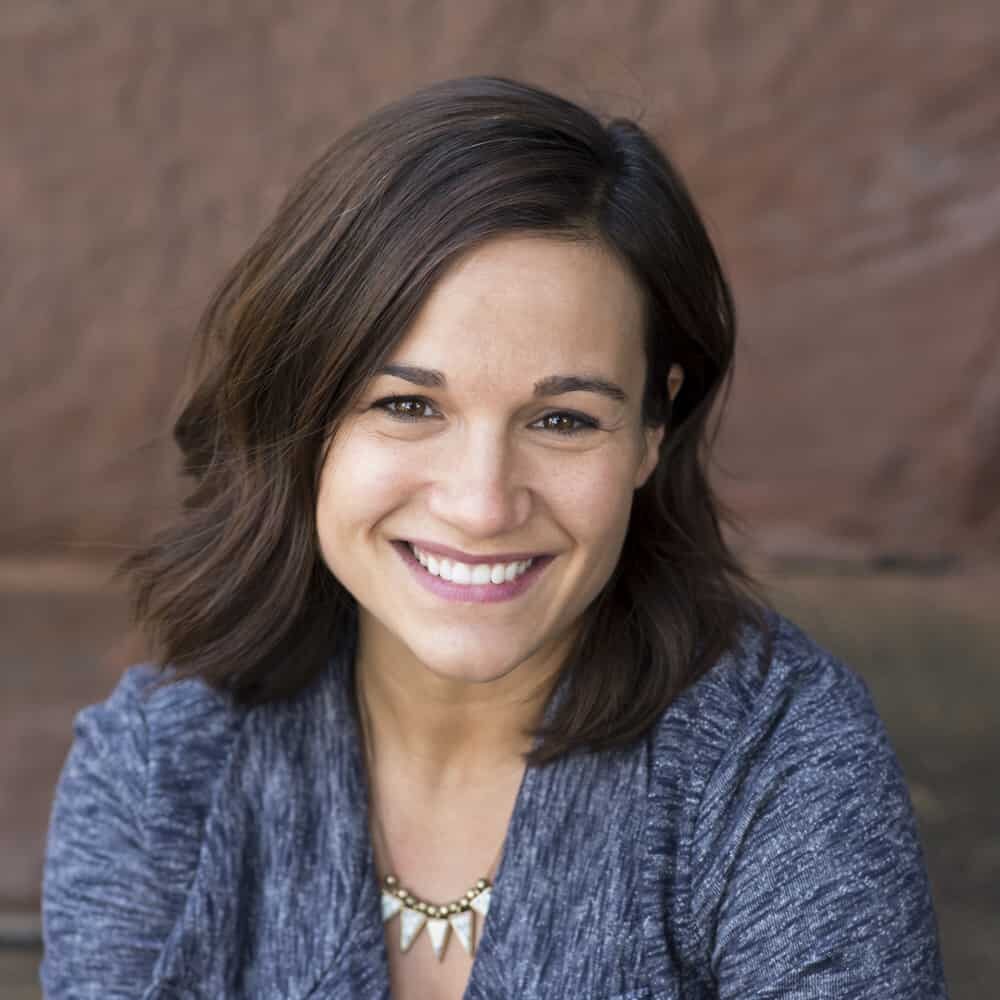 Emily Carrolman is a graphic designer who, with her gift for color and typography, makes print materials pop. Her 12 years of graphic design experience includes everything from web design to branding and retail, but if you ask her, she'd say her specialty is packaging. Labels, boxes, you name it - her award-winning beer, liquor and spirits designs can be found in stores like Target and Trader Joe's (including Trader Joe's Limited Edition Pumpkin Spice Liqueur which sold out in record time in many markets) and includes brands like Lift Bridge Brewery and Veil Vodka.
But it's not all about packaging. From redesigning the HealthEast ambulances currently zipping around the Twin Cities to bringing a board game idea to life (and winning awards for it along the way), Emily has the breadth of ability and creative depth to tackle any design challenge. 
"Every product or service has its own story," she says, and that informs her work every time.
Side biz: remodeling houses - she knows how to install toilets and hoards paint samples
Backpacked solo through South America for 3 months
Was nearly run over at the airport by a cart that was chauffeuring the late music artist, Prince
Heather Schmidt has more than 20 years of graphic design and art direction experience with agencies and companies including Department 56 and Gartner Studios. In addition to being a versatile designer, she has expertise in product design for big box and boutique retail clients including trend spotting, packaging design, and planograms.
Through her work with entrepreneurs and business owners she has honed her ability to see the big picture of how a brand translates across print, and digital mediums as well the products themselves. Heather has a degree in Design and Visual Communications from Brown College.
Heather's favorite type of project? "I've always worked for companies with a lot of variety, both in terms of type of design work and related skills like production, and that's what I enjoy," she says. "I can't pick a favorite!"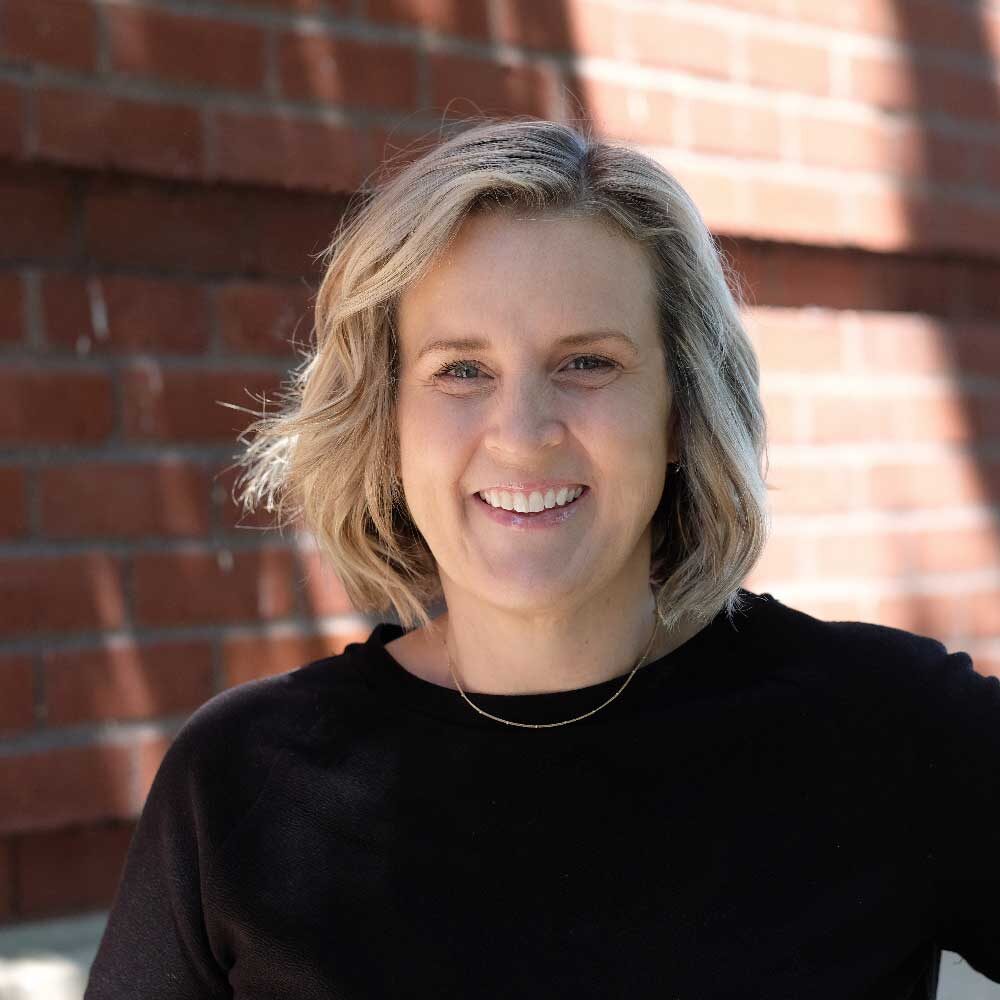 Indulges her foodie tendencies by trying out the newest hot spots
Got her desire to be a ski bum out of her system in college, but dreams of renovating a vintage Airstream trailer someday
Heather's household is one pet shy of a zoo, including a bird that "snuggles"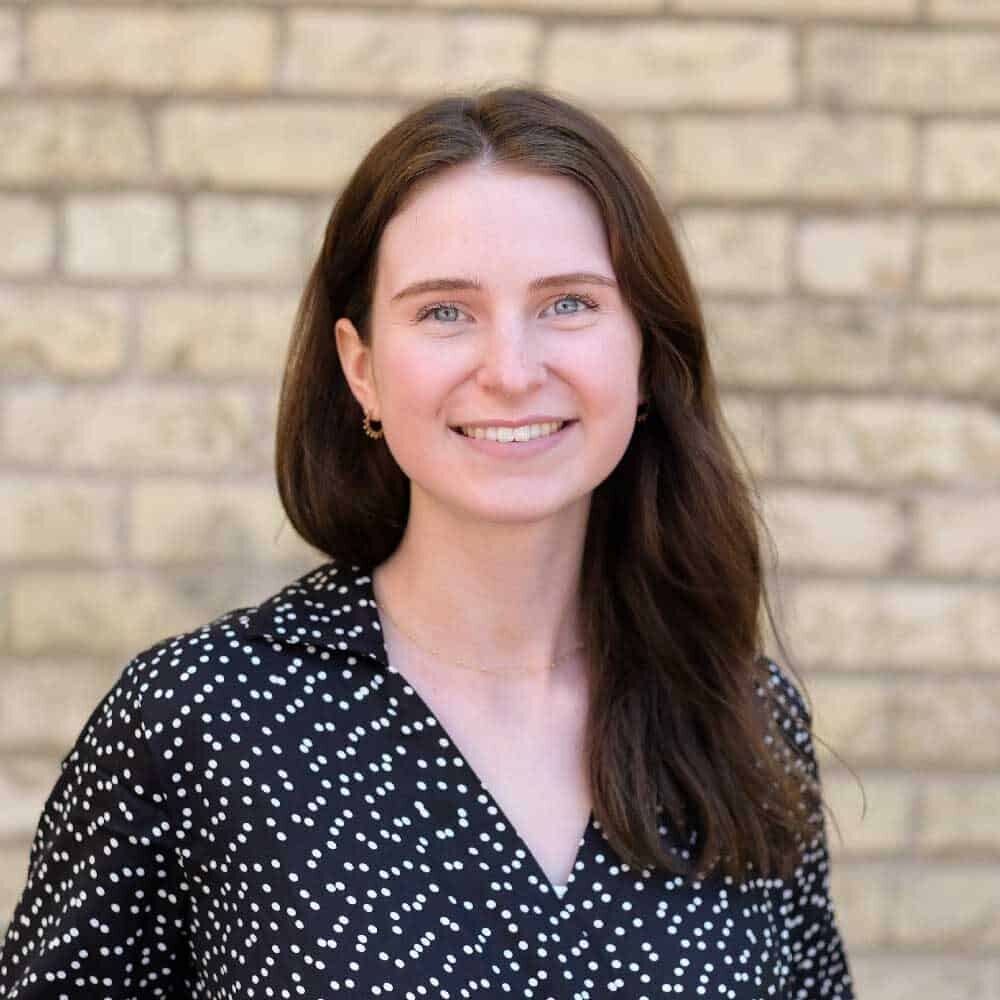 Emma Harville is Marketing Specialist at Studio2 where she puts her expertise to use writing communications for various audiences and mediums, including print, websites, social media and more!
Emma also helps us keep client projects on time and on budget, and works on measuring and reporting results of campaigns. Emma honed her writing skills through journalism and communications experiences at local and regional newspapers and served as Editor in Chief of The Clarion at Bethel University where, under her leadership, The Society of Professional Journalists named The Clarion Best All-Around Student Newspaper of the region.
She is a graduate of Bethel University where she studied Organizational Communications and Journalism.
Reported in Haryana, India for a month-long global storytelling project

A bit of a Greek mythology geek - can recite the names and powers of each mythological figure 
Likes writing poetry and short stories on her vintage typewriter