Coffee Liqueur Package Redesign
What do you do when your packaging feels old and tired? Reinvigorate it with the help of Studio2!

Cafe Granita was a great tasting semi-sweet premium coffee liqueur in need of a new look. Studio2 created a completely new design that plays up the Mexican origin of the beans with a fun coffee house vibe to help it stand out among the competition. The design was developed with versatility in mind for various sizes of bottles and product line extensions including gift box and ready-to-drink (RTD) packaging.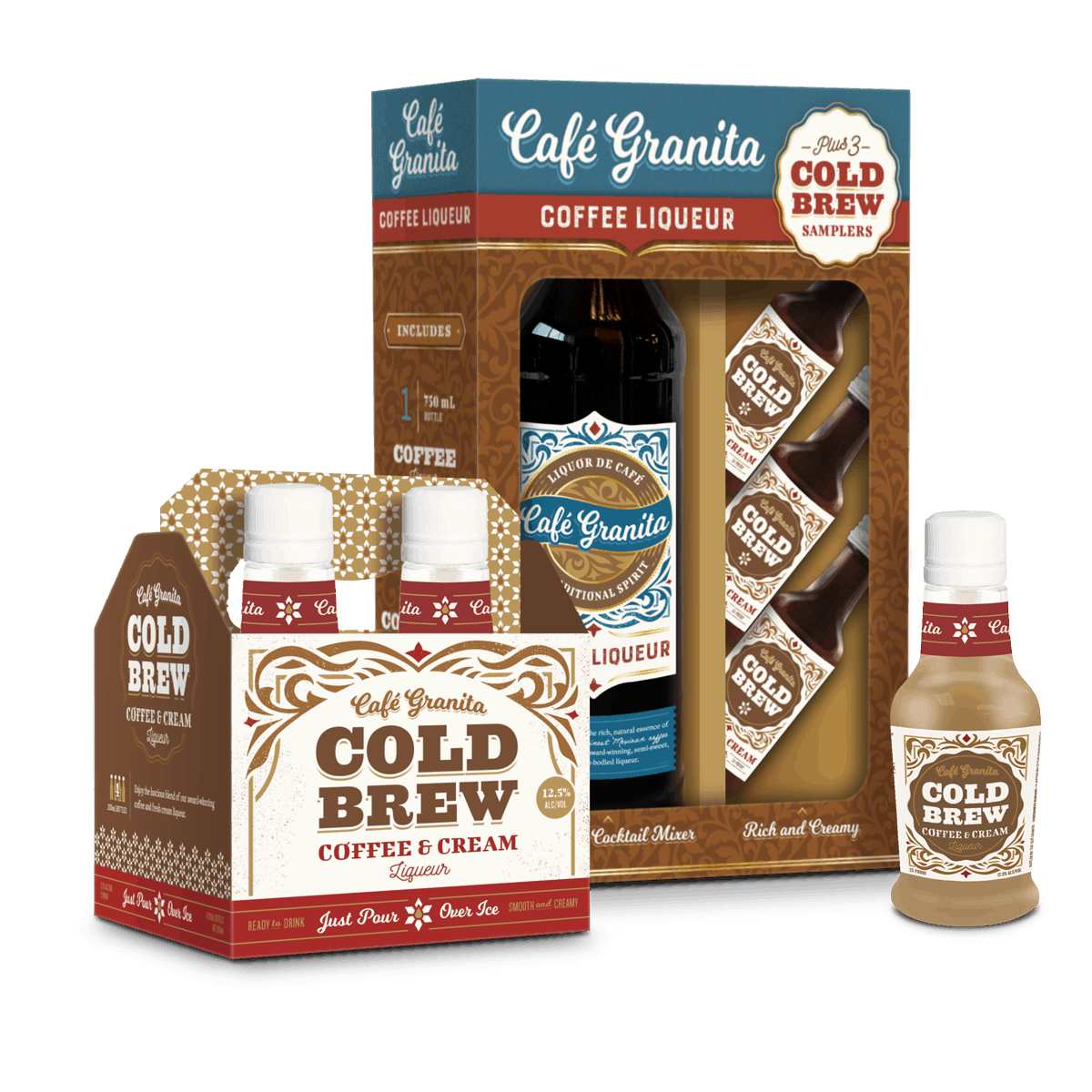 Package design
Branding
Label design
Ready-to-drink (RTD) bottles
Gift pack design
4-pack carrier design
Mini bottle design